MyTravelPaparazzi.com
New York . United Kingdom . Italy


Who We Are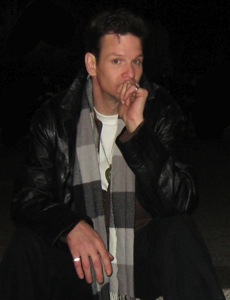 Kenneth Colson
Photographer

I have always been a hands-on, visual kind of person. Having tried my hands at many artistic endeavors including painting, writing, dancing and finally photography; something just clicked in my soul when I looked through a camera lens. The colors in life became more vivid.

Through photography I have been able to find true contentment - an expession that comes with ease. My experience consists of photographing People and Architecture for 3 years and for 7 years a videographer with Angela Viscido, at Eclectrix Inc., specializing in the performing arts. Angela at Eclectrix has been a true mentor to me and has opened many doors in the media field. I believe that we are destined to meet certain people that lead us through life to our true calling. We just have to be in the right place and space at the time to be able to accept them. Well, Angela has been one of those people for me.

I have studied photography including Photoshop at The New School. Developing a style which includes enhancing photographs in an artistic way. You will find that my photographs have a deep saturation of color that are vivid and come alive.

Some years before my video experience I was in sales and customer service, winning the Representative Of The Year award for Scholastic Classroom Magazines. Also, Marketing and Sales for Eclectrix, Inc. until venturing into Photography. Durning this time, I acquired excellent customer service qualities. In addition to my innate interpersonal skills combined with a good sense of humor, creating the presence needed to make my subjects feel comfortable in front of the camera.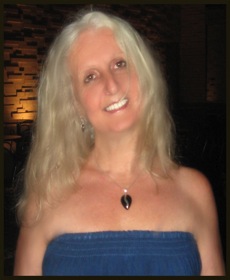 Angela Viscido
Videographer/Editor

Videographer, Editor, Entrepreneur and Founder of Eclectrix, Inc., a full service multimedia specializing in live performances. Angela was born and raised in Wales by Italian parents with three sisters. After college her ambitions and desire to travel brought her to USA in 1981 and has been a resident of New York City for the past 29 years where she fell in love with the city and the dance world.

Angela has been committed to the visual and performing arts for the past 29 years. Including developing a company to enhance talent in the actors, dance and music industries by creating and developing marketing visuals for the performer. She has captured creative icons such as the late Hiram Bullock, The Drifters, Bernard Purdie and Lou Marini (saxophone player in The Blues Brothers movie), Citizen Cope, Joan Osbourne, amongst others.

Combining 14 years of Corporate America together with 17 years as a performer and videographer has brought Angela to her exploring the world of movie making under creative and dynamic direction of Film Directors.

Angela is currently working both in New York City and UK, always shooting music and dance live performanes, creating web-mercials, agancy video collaborating with various directors and photographers, and capturing stock footage (website in progress).

The most recent project of interest is the production of documentary 'ONE' The Garry Davis Story, (who has had the support of Albert Einstein, Eleanor Rosevelt, Albert Camus - Directed by, Arthur Kanegis, www.onefilms.com supporting world peace as a World Citizen, see www.worldgovernment.org